Styleaholic of the Day: Renae Bluitt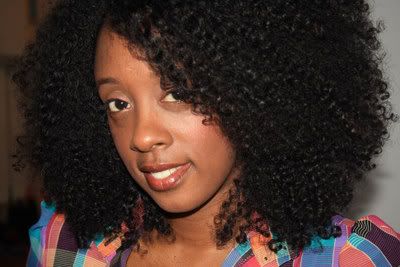 The " In Her Shoes" blog is dedicated to the Fly Femme with an entrepreneurial spirit. Created by Renae Bluitt, founder of Crush Media this blog was created to inspire and motivate women of all ages to conceptualize and make their goals a reality. Take the time to read about what motivated her to dedicate the time to running a blog, favorite designers and much more
1. What prompted you to start In Her Shoes?
You know how people may go to a certain restaurant or lounge to "see and be seen?" Well, I wanted to create a destination online where women could go to "inspire and be inspired."
I've always loved hearing other women's entrepreneurial stories and realize that having this type of dialogue is just as critical to my success as keeping up with industry trends. I truly enjoy writing and asking questions so I've got to admit that the Fly Female Entrepreneur profiles are my favorite element of In Her Shoes. I receive so much gratification from helping other women build exposure for their brands while encouraging aspiring entrepreneurs who may need an extra push. Sometimes a person may just need to see that it's all very attainable with hard work and commitment.
2. Who are some people you would love to interview for your site?
Tracy Reese, Carol H. Williams (founder, Carol H. Williams Advertising. She penned Secret's unforgettable tag line, "Strong enough for a man, but made for a woman"), Barbara Corcoran (founder, The Corcoran Group), Terrie Williams (PR industry trailblazer), B. Smith, Oprah (of course), Suze Orman and last but not least I'd LOVE to interview our country's fabulous first lady, Michelle O.

3. What has been your favorite purchase of '09?
A vintage paisley dress I snagged from Beacon's Closet just last week! The pattern has all of my favorite colors (fuchsia, turquoise, yellow, purple) and some of the most amazing details. It's my favorite purchase of the year thus far because it's gorgeous and reminds me that Spring is just around the corner!
4. What makes you a styleaholic?
My ability to create a great look without breaking the bank. My favorite outfits are the ones I've been able to pull together for the least amount of money. I love scouring Ebay or discount retailers to snatch up high end designers on the cheap and then pair them with lower end pieces. "Style" is why I enjoy people watching so much in New York City as opposed to other markets where it's mostly about labels and "who you're wearing."
5. Who are some of your favorite designers?
It's not so much about designers for me as it is about style and quality but I definitely have a few favorites: Tori Nichel, DVF, Boxing Kitten, Eitner Aigner (vintage, not a fan of the newer items), Coup d'etat Brooklyn, Mackage and Alexander McQueen.
Check out her site Here
-Shakiera Walker